Hi everyone! I'm Piers, technical director at One IT Support.
I started at One IT in 2013 when I was finishing off my university degree at Northumbria, but I have been interested in technology for as long as I can remember. In fact, I remember playing around with my parents' Windows 3.1 laptop when I was in primary school. How's that for a throwback? From then on, I was constantly taking apart computers and rebuilding them, learning about the components and getting a feel for what each individual mechanism did.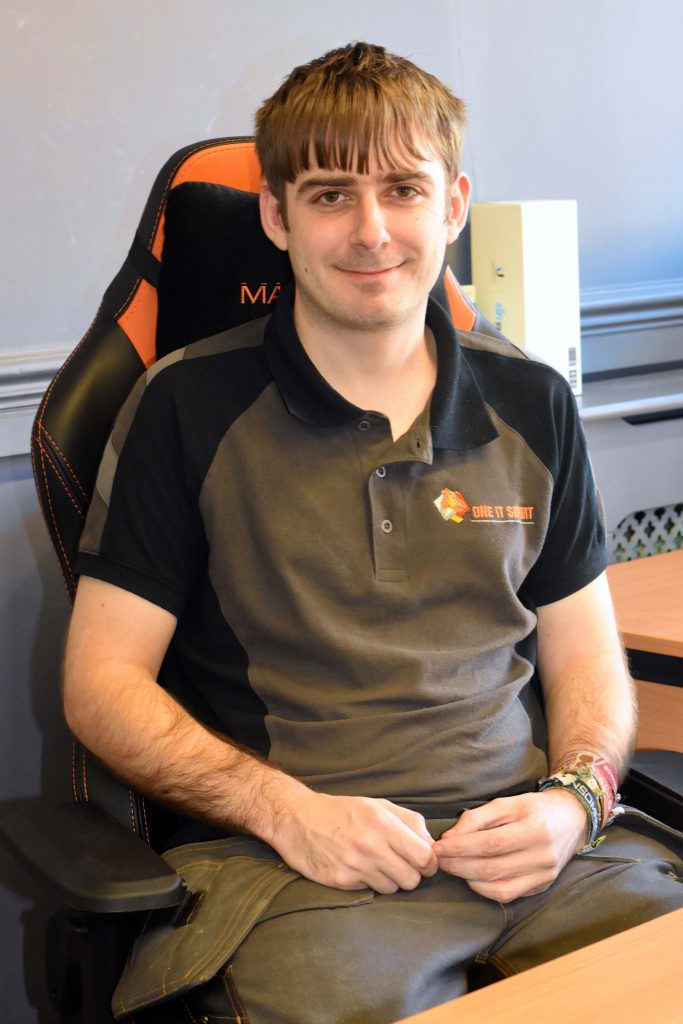 When I was 14 I took part in a work experience week with school, so I went with my Mum to Dallas where she worked as a quality manager for a medical manufacturing business. There wasn't much for me to do for a full week, so when I was left to my own devices I discovered a goldmine of old and broken computers. I was able to build a fully working computer using the old parts and found it to be surprisingly easy! That Christmas I asked for computer parts so I could build my own computer at home. Believe it or not I have technically been working on that computer ever since as there are still some remnants of the first computer in my current one today.
hen I was in sixth form I worked at a cyber café in Barrow doing repairs and managing the gaming side, then for a brief period of time I was actually a director until business started to wind down. I travelled up to Scotland to complete a year at Dumfries University, then joined Northumbria University to do Computer Networking and Technology. The course was perfect for me as we learnt how to set up networks, how the machines worked and the technical side of things rather than focusing on programming.
As part of my degree I worked at the Centre for Life as an IT Assistant, it didn't take long for my boss to realise I could manage the work load so was trusted with tasks early on. Due to internal politics he actually quit, so I offered to fill in his role until they found someone else, which they jumped at. I then entered into my final year of university so applied for part time work, which is how I found One IT. The initial job application was for someone to carry out simple repairs, but during my interview Richard, our managing director, found out that I could actually do a lot more than that. My first day at One IT was with one of our current biggest clients, the company had asked us to pitch to solve a problem and I managed to sort it out within two days! Not a bad start.
At One IT my days are very varied, from speaking to people on the phone, client meetings to problem-solving, no two days are ever the same. We have worked hard to develop One IT into a company that other businesses can trust, and one that will give quality service and IT support.
Sometimes it is difficult to get across the benefits of hiring an external company for IT, but think of it this way, you don't have to pay the team a salary, worry about HR, hiring the right person, dealing with issues in the office that may arise, sick, maternity, paternity or holiday pay! It really is a no brainer in my eyes.
One of the best aspects of my job is the variety of clients we have. We work with both small and large offices and with each new client comes a new wave of IT support that we can offer them. Though we are a relatively small team, we work with multimillion pound companies because we are experts in what we do and our problem-solving skills are world class.
One IT has signed up some great new clients which will make 2018 even more exciting. We will keep you all updated with our latest news so keep an eye on our LinkedIn and Facebook.
Until next time,
Piers.