Hi everyone!
I'm Aleesha, the office administrator at One IT Support. I have worked at One IT for just over two years now and it has been two of the most informative, productive and enjoyable years of my life.
I found One IT when I was searching for a place to do an apprenticeship, I know I wanted to work in business admin and it just so happened that they were advertising. As I had just left school, it's safe to say that I was pretty nervous! However, just an hour and a half after the interview I got a call to say I got the job, I couldn't believe my luck.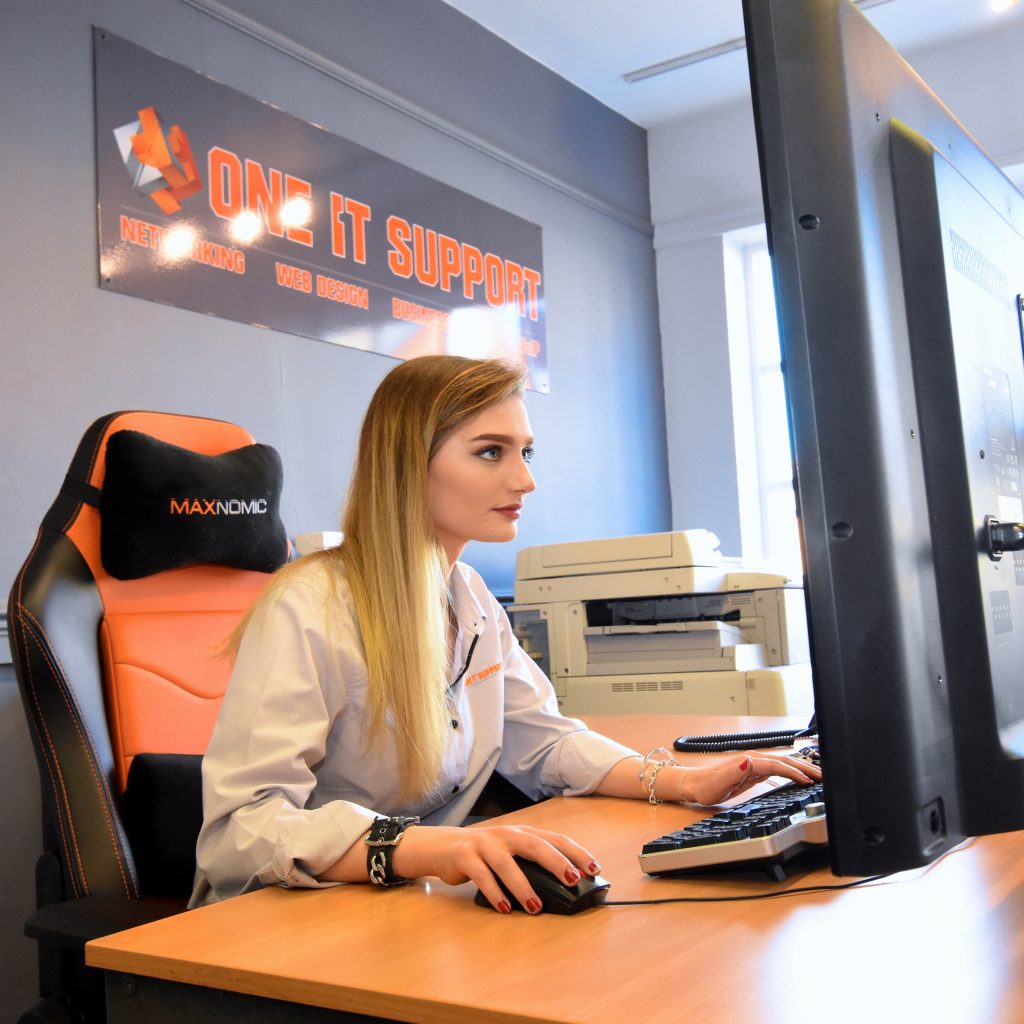 When I first started at One IT I was new to everything, but with the support of Piers and Richard I soon settled in. In fact, one of my first memories of working here is answering a sales call… Every time the guy on the phone asked a question I just said "no!" He obviously found this hilarious but I was mortified.
My plans for the future? Well, I have just recently achieved my level 3 in business admin, but now I want to go to the next level. In two weeks' time I will be starting a 4-year degree with QA Apprenticeships in Management! I am so excited to get started, and my colleagues have been so supportive in my progression I couldn't ask for anything more.
Here's to four more years at One IT!
Aleesha.