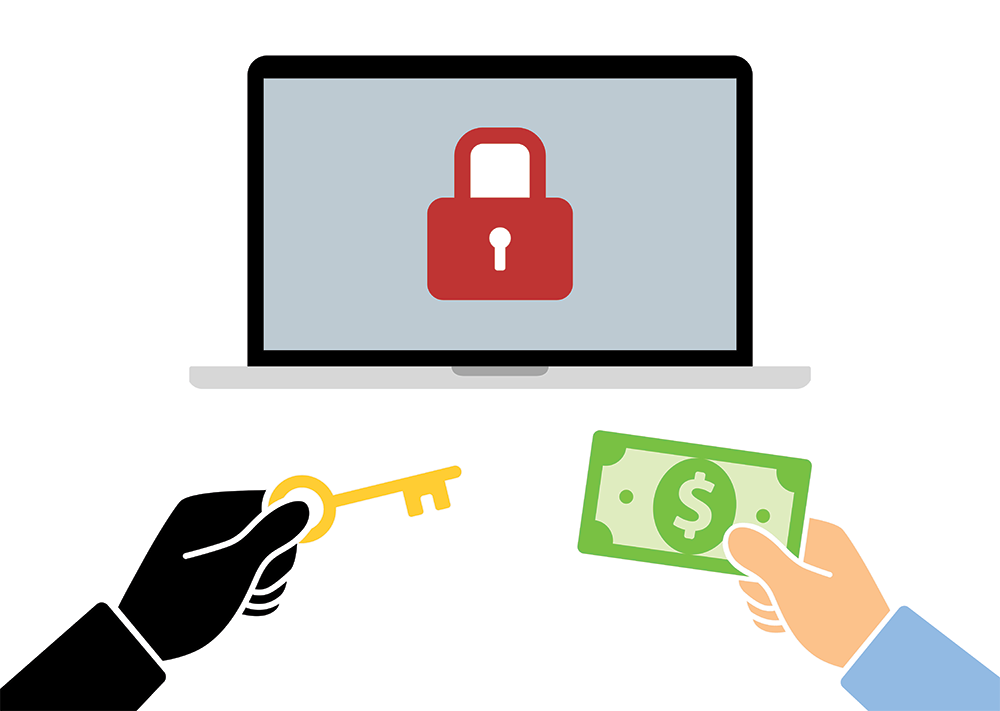 Staying safe online can sometimes be a bit more difficult than imagined, especially for businesses. With Cybercrime accounting for over 50% of all reported crimes in 2015 (source: ONS), it is more important, now than ever, to protect yourself and your business.
One of the more dangerous cyber-attacks businesses will come into contact with is ransomware. Users will mainly come into contact with ransomware in the form of email attachments, visiting untrustworthy websites and direct network attacks. Ransomware encrypts all the data it comes across, making it unusable. This can be detrimental to businesses; with no usable data you can't run your business effectively furthermore if you do not have a backup solution in place you cannot get your data back. Once the system has been infected with ransomware there is normally a popup detailing how to get your information back, however this does cost money. Depending on the size of your business this can be anywhere up from £2,000, This amount is paid using bitcoins, an untraceable currency mainly used on the deep web. On top of this there is no guarantee you will get the data back.
Although this can sound worrying, there are reasonable precautions that can be taken to prevent malicious software causing damage.
One of the precautions you can take is to always have the most up to date version of your operating system. Antivirus software is also very important; we recommend a paid for Antivirus for any business as your data is one of your most valuable possession, it's best to keep your antivirus up to date also.
The most important thing of course is a full backup of all of your data. As a company you should already have a backup system in place, however it's imperative in these times of modern cybercrime.
For more information on protecting your business please give us a call on 0191 296 0111.