Company Overview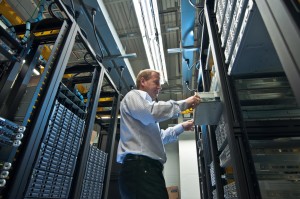 One IT Support is a growing and evolving small business focusing on providing Managed
Services to business clients from all sectors.
The company was founded in 2011 and has continued to grow since.
Now based in North shields, the office is situated in a friendly town centre, with easy access to major routes to Newcastle and the surrounding areas.
Job Role
As Systems Engineer you will join our small team and work closely with other staff, to help build out, maintain, and troubleshoot our rapidly expanding infrastructure.
You will be required to think on your feet to resolve client's issues to their satisfaction, even with issues that are undocumented, or you have not previously seen. Due to this a problem-solving mindset is crucial.
The vast majority of our systems, and our client's systems are Windows and Windows Server based – ranging from Windows XP and Server 2003 up to Windows 10 and Server 2019.
A good working knowledge of cPanel / Linux is a plus as all of our websites are hosted on a virtualised cPanel server.
The job changes from day to day. You may be required to do anything from explaining how to use Microsoft Word, to planning a project to replace a client's server and network infrastructure.
Effectively this role will mainly be 1st and 2nd line support, but with regular 3rd line and project work. You will also have the opportunity to change internal processes and suggest new services we could offer or different ways of doing so. You will have direct input to management and be able to make many decisions on your own.
Requirements
At least 3 years' experience in a similar support role, in an environment where you had to think on your feet.
At least 3 years' experience working with Windows Servers: including AD management, File Shares, Permissions, Group Policy, Exchange, Office 365, PowerShell
Excellent knowledge of Hyper-V
An understanding of various cornerstone technologies, such as RAID and Virtualisation – including their use cases
An understanding of network technologies, primarily IPv4 based.
A driving licence and your own car is essential for this role as you will be required to visit and work on client's sites regularly.
The flexibility to work late on short notice and occasionally work overtime / Saturdays
Excellent customer service and communication skills
A genuine passion for technology
The ability to liaise effectively with vendors and other IT personnel for problem resolution
The ability to write and maintain custom scripts to increase system efficiency and to reduce human intervention
Experience maintaining security, backup, and redundancy strategies
The ability to create project specifications and progress reports, including maintaining inventory
Provide technical direction to other IT support staff
Experience of designing, installing and supporting IP Telephony Systems
Get in touch
If you would like to join the team and be part of a great company that gives you the chance to grow your career, check this page regularly for updates on current opportunities.
If you don't see any suitable opportunities but you like the sound of working at One IT, we would be pleased to add you to our records. Please email your CV to careers@oneits.co.uk
Please note, submitting your CV to careers@oneits.co.uk gives One IT permission to hold your details for a period of 6 months. Your details will be held internally and will not be shared with any third parties or processed any further without your consent.