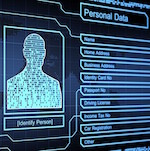 In recent days, a survey by the Chartered Institute of Marketing has unearthed some disturbing trends in terms of personal information and data, and the way people perceive their data is handled.
Stand-out results include the fact that nine in ten people have no idea what companies do with personal information they hold, and that 57% don't trust the companies to handle their data responsibly.
92% of people questioned in the survey replied that they did not fully understand how their information was being used.
In part this stems from another, possibly not surprising, result of the survey, which found that only 16% of respondents actually read terms and conditions, and privacy policies, although this could be as a result of their length and complexity.
However, in an era in which data is more important than ever, the results of this survey do not make pleasant reading. As big businesses attempt to hone in on potential customers, and their likes and dislikes, there is a shocking disconnect between people's opinions on privacy, and the lengths to which companies are collecting data.
Further results paint a stark contrast in this regard. 71% of those surveyed were opposed to businesses using smartphones to track their location, yet 20% of businesses are already collecting data in this way. A majority of respondents did not like the idea of sharing data from their social media, yet 44% of businesses are collecting it.
The answer, according to the CIM (Chartered Institute of Marketing) is for organisations to be simple and clear about their policies, and this may lead to an improvement in trust amongst consumers. Yet, as business becomes ever more cut-throat and competitive, the temptation will always remain to gather as much data as possible and hide behind mundane terms and conditions, thus further eroding perceptions of how safe their personal information is online.